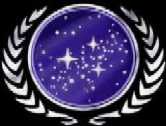 Diese Seite wird erstellt von Thorsten Wanek und Lars Flitter (Webmaster).



Disclaimer:
THIS WEB SITE IS NOT PRODUCED OR ENDORSED BY DECIPHER, INC. OR PARAMOUNT PICTURES.
STAR TREK and All Related Elements TM & © 2001 Paramount Pictures. All Rights Reserved. STAR TREK: THE NEXT GENERATION, DEEP SPACE NINE, VOYAGER and FIRST CONTACT are trademarks of and all characters and related marks are trademarks of Paramount Pictures.
Game Elements, Packaging, Designs and Rules TM & © 2001 Decipher Inc. All Rights Reserved. Decipher, Customizable Card Game, Alternate Universe, Expand Your Power in the Universe, and The Art of Great Games are trademarks of Decipher, Inc.
Geschützte Warenzeichen und Namen, Bilder kund Texte wurden in der Regel nicht als solche kenntlich gemacht. Das Fehlen einer solchen Kennzeichnung bedeutet nicht, dass es sich um einen freien Namen, ein freies Bild oder einen freien Text im Sinne des Waren- und Markenzeichenrechts handelt.
Die Mitarbeiter von STCCG-Turnier haben keinerlei Einfluß auf verlinkte Texte und Bilder.